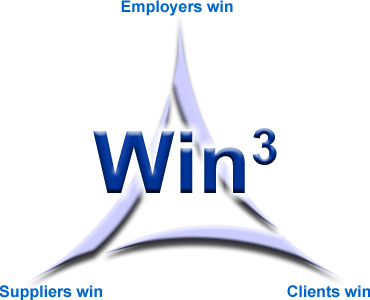 Our approach
Construction projects are typically multi-discipline, multi-site, multi-task and multi-layer. With the right management projects can still be straightforward. Yet all too often people make them complicated and many projects fail. If a project does not meet all three requirements of being delivered on time, on budget and to the required standard, it can hardly be considered a success. By contrast WMS has a superior track record of success and recommendation rate. Clients, suppliers and leading specialists enjoy working with us. It's due to our unique approach. We call it Win3.
The benefits of Win3
Reduced risk of project failure
Significant savings on the final cost
Improved quality of delivered solution
Realising these benefits is possible because WMS offer a depth of knowledge and expertise, underpinned by our principles of innovation, collaboration & co-ordination, culture and control.