WMS news
WMS sees first flight take off from Heathrow T5C
Having executed its Building Services and Specialist Systems Programme at Heathrow Terminal 5C, this week WMS saw the first flight take off.
"To witness the first flight out of Heathrow Terminal 5C, on its way to Dulles International Airport in Washington, was a significant occasion," said John Morgan, Managing Director, WMS. "It marks the completion of this particular project, which involved delivering specialist systems, project management and construction services for the development of the satellite building and aircraft stands at Heathrow Terminal 5C. We're proud of this groundbreaking success."

WMS upholds exemplary Health and Safety record at Heathrow
Construction workers, including those project managed by building services and specialist systems experts WMS, have been commended at Heathrow airport for having worked more than 4 million hours without a reportable injury. This achievement is significantly better than the industry norm and is in line with BAA's own strict safety stands. Furthermore it reiterates WMS's commitment to keeping health and safety a priority for its engineers, contractors and highly trained specialists during every major construction project that it's involved in executing.


BAA deploy NodalSure project management software at T5C
BAA has deployed NodalSure project management software for the commissioning phase of work at Heathrow Terminal 5C, the satellite building and aircraft stands. This web-based compliance and assurance software tool from sister company, WMS Technology, provides project visibility to over 80 authorised individuals, in the client's project management team and across 40 contractor organisations. NodalSure is used for all aspects of building services commissioning from M&E to fire protection and specialist services like flight information, access control and area networks. A major benefit is that it helps project managers leverage the Authority to Proceed process and results in a robust asset data bank which can be exported to create the basis of the Asset Management Database, so critical to maintenance planning and achieving a smooth project closeout.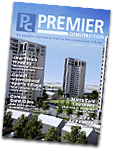 March 2010
Ground-breaking work of WMS featured in Premier Construction magazine
Premier Construction magazine reports on the pioneering work of WMS and Carillion at Heathrow Terminal 5, where WMS have deployed their Win3 approach to project management. This innovative method is working effectively, so that building services and specialist systems at T5C are developed in line with BAA's exacting demands. Editor Graham Shultz highlights recent innovations in DfMA as an example of WMS' exceptional capability and James Hindes, Operations Director at Carillion shares his view on the WMS approach. Read the article where WMS have been selected as the London and the South East region case study.
January 2010
Carillion appoint WMS on new Heathrow T5C project
WMS has been formally appointed by Carillion to deliver the Building Services and Specialist Systems Programme on Heathrow Terminal 5C. The announcement follows WMS success in achieving a saving of £6m on a challenged £54m cost plan for engineering services and specialist systems on Terminal 5C, as part of its 2008 pre-construction contract with Carillion. In responding to the demands of this showpiece development, WMS applied their Win3 approach to create a single solution for all building services at T5C covering mechanical, electrical and fire protection, as well as the specialist systems for flight information, access control, CCTV, radio & cellular and area networks. "Better quality solutions with significant savings on plan costs – that's what we'll deliver for Carillion and BAA at T5C," said John Morgan, Managing Director, WMS.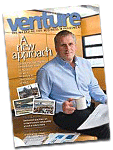 November 2009
Pioneering WMS approach revealed in Venture magazine
Libbie Hammond, editor of Venture business magazine, interviewed WMS Managing Director, John Morgan to find out more about the WMS approach. His vision for the successful management of large-scale construction projects was picked up as the magazine's cover story. Read the article.
October 2009
A fresh move for WMS
With a growing team and exciting projects on the way, larger premises have been on WMS' agenda for a while. This October proved the perfect time to make the move. The new offices are in Stevenage, Hertfordshire, conveniently located next to the A1 and train links into London.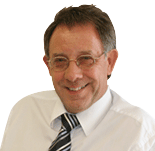 September 2009
Business Development Director
WMS welcomes Stuart Brear to its management team. Stuart began his career in electrical engineering, serving an apprenticeship as a JIB electrician. From there, he went on to work in engineering design and construction at N G Bailey and progressed through senior management roles in the electrical engineering, building services, IT, telecommunications and data cabling sector. Along the way, after graduating, he became a Chartered Electrical Engineer, a Chartered Building Services Engineer, Fellow of the IET and Member of the CIBSE. His work has taken him from UK organisations like N G Bailey and Bailey Telecom, where he was Managing Director, to international companies where his expert knowledge proved invaluable. Stuart's wealth of industry knowledge and experience will be an important new asset to WMS.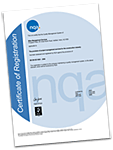 July 2009
WMS achieves ISO accreditation
ISO certification is recognised across a wide range of industries as a sign not only of quality, but also of business performance and productivity. This July, WMS earned BS EN ISO9001:2008 for the provision of project management services for the construction industry. It's an achievement that WMS is proud of and plans to maintain through the NQA's continued monitoring.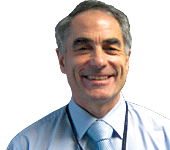 January 2009
New Head of Finance
Rob Fisher joins WMS as a Non-Executive Director. His appointment strengthens the financial expertise of the organisation. He is a Certified Accountant and Company Secretary. Since 1980, Rob has held Finance Director positions at large UK subsidiaries of international groups, including Granada, Tarmac, Siemens, Volkswagen and Jarvis. From 2001, he has been Group Finance Director of Colt Group Ltd. Rob's experience in the service and contracting industries will bring valuable professional knowledge to WMS.
August 2008
WMS celebrates ten years of success
In August 1998, WMS, known as Priority Engineering, was established. Since then, the name may have changed, but the dedication to delivering high-quality complex projects has stayed the same. The WMS reputation for excellence in specialist engineering management has grown over the last 10 years and puts the company in a strong position for further growth in the next decade.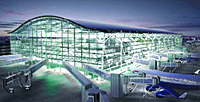 March 2008
WMS on Heathrow Terminal 5
WMS have been appointed by Carillion to assist in their pre-construction services contract with BAA. WMS are working with Carillion to develop a strategy of self-performance of the engineering services on the second satellite of Heathrow's Terminal 5C. WMS are developing innovative off-site manufacturing solutions for the £300m project which is scheduled to open in 2011.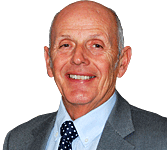 October 2007
WMS appoints new Chairman
Leading industry figure David Isherwood has been appointed Chairman of WMS. David brings with him Board level experience and a track record of success with some of engineering's largest global projects. "I look forward to promoting WMS to the next level," comments David.
August 2007
WMS to provide specs for Aldermaston
WMS have been appointed to develop particular engineering services specifications for one of the largest high technology research, design development and production facilities in the country.
June 2007
Klick software gets even better
WMS launches new release of Klick project management software v3.6. This software includes integrated Issues Resolution and Risk Management in one convenient package. The Issues Resolution module is currently being used by BAA on the design phase of its Heathrow East Terminal project.
January 2007
New technical specification service
Always a key part of our complete Project Management Service, the Technical Specification Service has been further improved and is now offered as a discrete service. Specifications developed with this new service incorporate expert knowledge from experienced project managers, procurement cost management, design expertise and the latest best practice guidelines and legal requirements.
January 2005
SQL version of issues software launched by WMS
A new SQL version of WMS Data Solutions issues resolution software, Issues Resolution Log (IRL), has been released. Speaking at the launch WMS Director John Morgan said: "This is the latest release of our product, developed by project managers, for project managers to assist with the timely identification and resolution of issues."
October 2004
First Wise to become Wise Management Services (WMS)
To better reflect the broadening range of services offered, First Wise management have decided to change the name of the company to Wise Management Services. Data Solutions have been added to the services available.
September 2004
BAA Terminal 5
Having successfully led the Engineering Services for Terminal 5's satellite building through completion of design and installation of the shell & core primary services, First Wise report that this element of BAA's Programme is on time and within budget. Terminal 5's satellite building is now ready for fit out.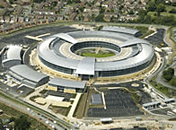 July 2003
GCHQ Cheltenham handed over early
The complex package of building services was safely installed 'right first time' and 10 weeks early. From early concept stage through to successful Client handover, First Wise have managed the design, installation and commissioning of the Engineering Services for this prestigious Government facility, essential to national security.
October 2002
First Wise head to Terminal 5
The First Wise team are to head to BAA's Heathrow Terminal 5 to lead the Engineering Services on the Satellite Building and Landside Campus which incorporates the Airside roads and tunnels and 3,800 space multi storey car park. BAA staff were wowed by the innovative solutions that First Wise had developed to deliver the services at GCHQ's New Accommodation Project. On the appointment First Wise Operations Director, John Morgan said: "This is true recognition of our capabilities by an informed Client. We are delighted to be given this opportunity. The industry recognises that Terminal 5 is pushing the boundaries of traditional construction and we look forward to being a part of it."
February 2000
Priority to trade as First Wise
Priority Engineering will trade as First Wise. At a recent meeting, Directors and staff agreed that the company should trade as First Wise. "First Wise sums up what we want to be" said Construction Director John Baker.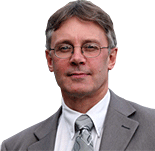 January 2000
Priority gets Hardy
David Hardy has been appointed Commercial Director. David has significant experience of working within the industry and relishes the opportunity of working with John to develop smarter ways of working. "Commercial arrangements that foster team integration and incentivisation are the key to releasing the potential in our suppliers. Together we can work to eliminate duplication and waste." said David.
August 1998
Priority Engineering to lead
Priority Engineering's Director John Morgan has been appointed by Crown House to develop a team to manage the design and installation of the Engineering Services for GCHQ's new base in Cheltenham.